Associação MY MADEIRA ISLAND Is A Non-Profit Association With The Aim Of Supporting The Cultural And Social Development Of Madeira Island Through The Organization Of Various Cultural And Educational Events And Online Activities; And Helping Young People Find Online Employment Opportunities (Due To A Very Limited Job Market On The Island) Through The Development Of Digital And Soft Skills. We Also Aim To Develop Social And Personal Competencies Of Young People And Adults By Organising Local And International Projects, Camps, Training Courses, Conferences, Seminars, Consultations, Lectures And Other Educational Activities, Based On Non-Formal Education Principles. We Also Run A Slow News Magazine – Https://Mymadeiraisland.Com/ On A Volunteering Basis. The Magazine Talks About The Island Of Madeira And Its People – Aiming To Promote The Island, Increase Its Touristic Potential (Which Is Practically The Only Industry Here), And Also To Present The Island Through The Stories Of Its People.
Associação MY MADEIRA ISLAND
Biodiversity Illustrated project partner from Madeira, Portugal

Biodiversity illustrated project partner from spain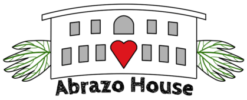 Abrazo House Association is a non-profit organisation to promote a holistic view of the world, through the areas of Earth Restoration, Practical Action, Ecological Design, Wellbeing, Community and Mindfulness.
The purpose of our organisation is to contribute to the personal and social development of young people with fewer opportunities (social isolation) in the context of Reykjavík city, including young immigrants, through youth work with a holistic approach. Our organization runs two youth reach centers for social isolated youngsters between 13-16 years old; and one more for young people between 16-20 years old. Additionally, we are developing an intercultural youth center to help bridge differences and empower young people of foreign origin towards social integration. In total our organisation provides services for 80 young people from 13-20 years old. Our organization is the only one attending social isolated young people through the service centres of the city of Reykjavík in cooperation with schools. Therefore the present project can be a great opportunity for cooperation with schools' staff. We use non formal learning methodologies to empower young people in their personal and social development. We believe that our work complements formal schooling, fostering young people's self-esteem and resilience for social relations.
UNGLINGASMIDJUR STIGUR OG TROD
Biodiversity Illustrated project partner from Iceland